FSU Potential Breakouts for 2018: Fred Jones
Jeff Romance/FSU athletics
The second-lowest ranked member of Florida State's 2014 recruiting class, defensive tackle Fred Jones was listed ahead of only long snapper Stephen Gabbert. Jones, a 3-star according to the 247Sports Composite, was just listed as a 2-star by Rivals — one of only three players on the current spring roster to hold that low of a ranking.
For an unheralded prospect, Jones has put up decent numbers of production for his career so far. The redshirt senior is looking to leave his mark during his final season as a Seminole. In all actuality, Jones is an under-the-radar candidate to have a breakout season for FSU in 2018.
Seminole Legacy
Many know that Fred Jones is not the first from his family to sport the garnet and gold. His father Fred Jones played linebacker at FSU from 1983-86, and his uncle, Seminole legend Marvin Jones, played linebacker from 1990-92. While garnet and gold runs in his blood, he has a chance to leave his own imprint by the time he leaves.
Finally First Team
With only two starts under his belt — against South Florida and North Carolina in 2016 — banking on Jones to have a breakout season may seem like a stretch. For the past few years, he has been waiting behind some future NFL defensive tackles. Last years starters at defensive tackle, Demarcus Christmas and Derrick Nnadi, were among the best in the ACC.
While Christmas is returning for his senior year, it leaves a starting position open for the departing Nnadi. Since 2014, Jones has seen three of his defensive lineman teammates get drafted; Nnadi and defensive end Josh Sweat seem destined to make it two more come April.
By the time spring has come and gone, Jones may actually be the favorite to take over the starting position at defensive tackle. Listed at 6-foot-2 and 300 pounds, Jones has a lot of upside with what he can bring to this new defense, under new defensive coordinator Harlon Barnett. In the 4-3 defense, Jones will be tasked with keeping offensive guards and centers off the linebackers.
The Short List
He has violent strong hands, that can easily shuck an offensive lineman.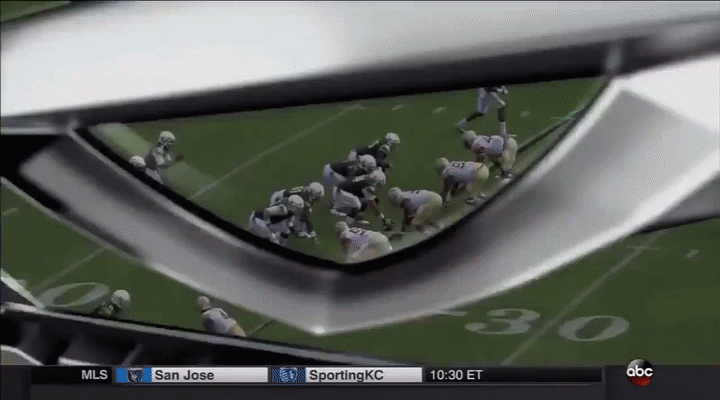 He is a seasoned veteran, has seen every block, and can make plays from the backside.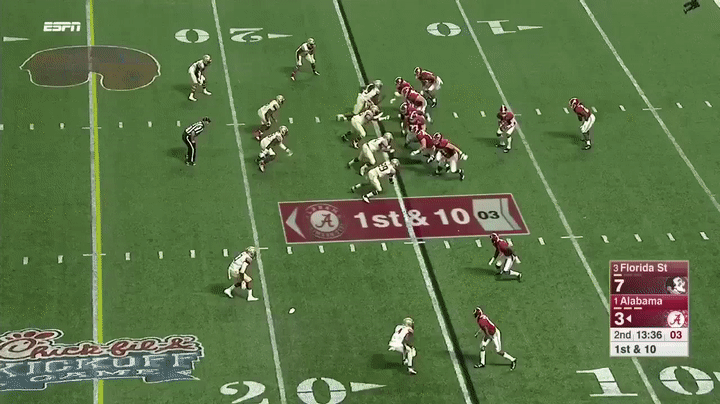 His motor never stops, and always keeps with the play.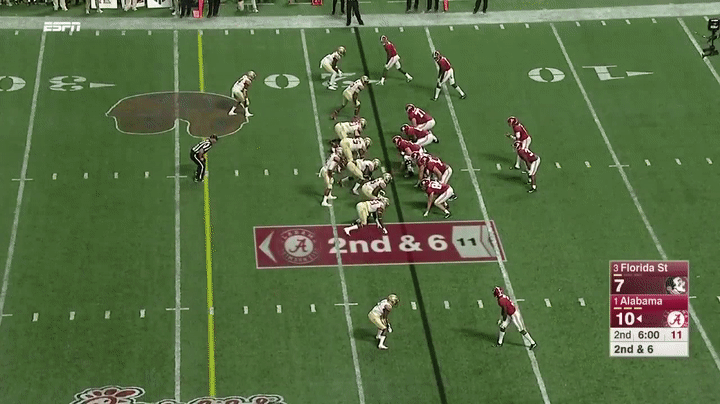 Odell Haggins is his position coach, and he has helped 27 FSU defensive linemen become NFL draft picks.
Overview
To this point in his career, Jones has just 41 career tackles, including three for loss and 0.5 sacks. Jones however, has made plays when given the opportunity and with Nnadi off to the NFL and Barnett implementing a new defense, the redshirt senior from Miami tends to be one of the biggest beneficiaries. With names like Christmas, Marvin Wilson and Wally Aime all returning, FSU will likely use a number of bodies up front, but fully expect for Jones to be among them.